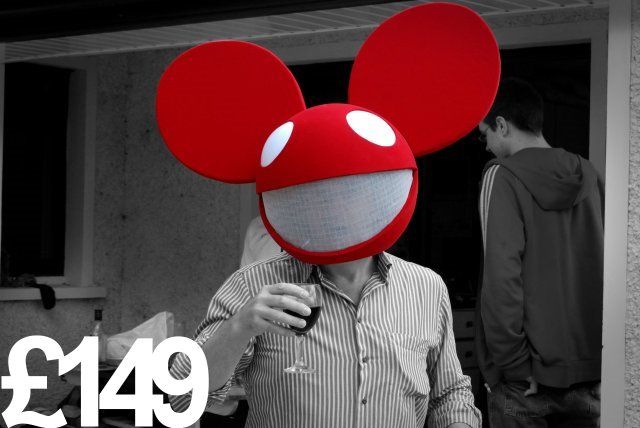 Joels' most renowned Deadmau5 Head done in a clean tomato red fabric.
The mau5head will be boxed with detachable ears. 4x Wing nuts are supplied with each mau5head to secure the ears to the head. Domed eyes cover an RGB LED Glowstick which is supplied with batteries and activated by a button from the inside. Please note the photo on the left features the older push light eyes, we now use domed eyes. 
All our mau5heads are made to order and therefore construction only begins once your order has been placed. 95% of the time it will be shipped within a week of ordering but you will get confirmation of your order and an estimated delivery time soon after payment has been received.

Checkout securely through Paypal below. Once you have completed your order you will receive a paypal receipt immediately and further confirmation of your order from ourselves within 24 hours. Our confirmation email will give you an ETA on the mau5head.
For all other queries please visit our FAQ Page or Contact Us!
 __________________________________________________________________________________________________________________________________